Did you know that the outstanding personal debt in the UK totaled at around £1.432 trillion by end of 2013? The figure is expected to continually increase this year as more people turn to personal loans for quick financial fixes. From homeowner's loan to logbook loans and payday loans, thousands of people especially those with bad credit are left with no choice but resort to convenient loan deals despite the high interest rates.
Getting approval from banks when you have bad credit is like going through an ordeal. Most often than not, rejection is your expected response. So, where do you turn to when you need cash quick? This is where personal loans such as logbook loans come into play. If you're planning to apply for one, there are key considerations to keep in mind we'll try to go through them one by one.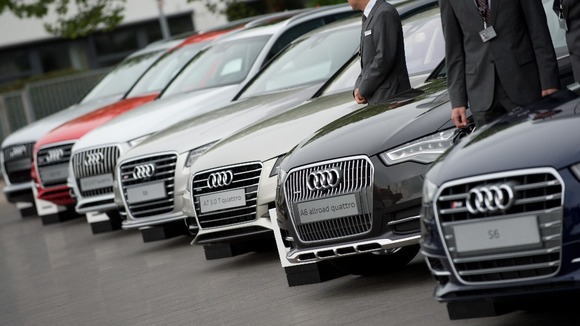 What is a logbook loan?
First, let's get to know what logbook loans are. As implied by its name, logbook loans are personal loans that are secured on your vehicle. That means you can only avail of the loan type if you have a car that is legally registered under your name. Once approved, you can keep and still use your car while your lender keeps the V5 document along with other important requirements.
As you can see, logbook loans are one of the truly convenient personal loans out there. Provided that you meet the basic requirements, you can expect to receive your cash in 24 hour or less upon approval. It's no surprise, therefore, that logbook loans are gaining ground in the UK lending industry.
How much should you borrow?
With logbook loans, you can borrow between £500 and £50,000. The maximum amount you can apply for will depend on your car's official trade value, usually up to 50%, although other factors such as your income may also affect the amount. Either way, logbook loans are widely availed because it's one of the few personal loans for people with bad credit that offers flexible loan amounts.
Whether you're in need of quick cash for overdue bills or you want renovate your home, you can bank on your car and turn it into cash through logbook loans. But also important is proper discretion when borrowing money. Just because the maximum loan amount for your circumstance is £50,000 doesn't mean you should borrow that much. As a rule of thumb, borrowers should keep it within your needs and means.
Can you afford the month repayment?
Another important consideration to think about is whether you can afford the monthly repayment or not. Most logbook loans are repaid in 78 weeks but that isn't the typical term anymore. Depending on the amount you applied for, you can choose to repay the loan in 3 months up to 3 years.
Let's say you want to borrow £1,000 which you wish to repay over a period of 12 months. If the Representative APR is 300% and the interest rate per annum is fixed at 96%, you'll end up paying about £163 per month or more or less £1,960 in total. That also means about £960 of interest for a £1,000.
The cost as you can see is pretty steep for logbook loans. But then again, it's not just the cash you're paying for but the convenience that come with borrowing a logbook loan. The important thing is to ensure that you can afford the monthly repayment to avoid further financial complications.
Can you handle the risks?
While logbook loans are convenient, you can't also blame financial experts for steering borrowers away from logbook loans. As illustrated above, the cost of the debt can be extremely expensive in the long run. The fact that the average Representative APR for logbook loans is at around 400%, our example earlier is an under estimation. You'll probably pay more interest depending on your lender's interest rates, hidden costs and other charges.
Considering the reality and staggering costs of logbook loans, it makes perfect sense to steer clear from the financial product. However, it's easier said than done. As much as you want to avoid expensive personal loans, there are circumstances when you have to resort to such products in order to get by. When your situation does call for you to apply for a logbook loans, it's important to know the risks and whether you can handle it or not.
With logbook loans, the biggest risk in addition to the high cost is repossession of your vehicle. In the event that you miss several repayments, your likely will first send over a debt collector to settle the matter. The next step is to repossess your car while still giving you enough time to update your repayments. If you can't still keep up, your lender has the right as per the "bill of sale" agreement to sell your vehicle to cover for your outstanding balance.
The Bottom Line
Logbook loans, in the end, are great only if you are left with no choice and you need cash quick. And if you do decide to apply for a logbook, remember to consider its cost and risk then ask yourself, can I handle it the monthly repayment and the possible risk? Just like with any personal loans, it's important to remember to borrow with discretion and to pay your dues diligently if you don't want to get yourself into a much bigger financial problem.